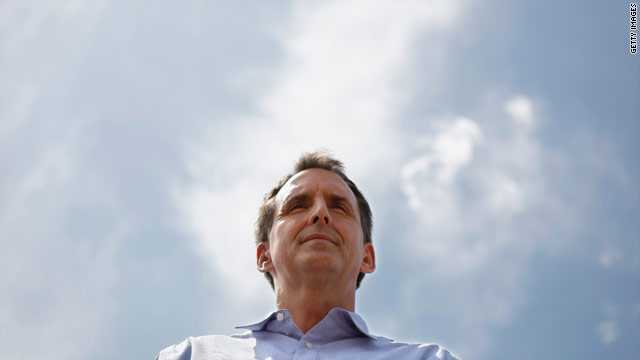 Image from source, CNN
If Ames, Iowa was Tim Pawlenty's last stand, it isn't as though his campaign will have fizzled out. It's pretty much been all fizzle.
[Excerpt]

Questions for Pawlenty after straw poll finish
Minnesota Rep. Michele Bachmann's narrow victory at the Ames Straw Poll on Saturday dealt a serious blow to the presidential hopes of former Minnesota Gov. Tim Pawlenty, who now must rethink his candidacy after staking much of his campaign on a strong performance in Iowa. . .
Read more at: CNN