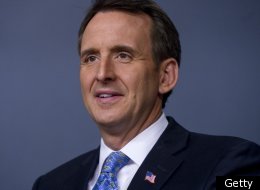 Winnowing out the boring, leaving in
the crazy. Image from HuffPo
T-Paw, we hardly knew ye. . .
[Excerpt]
Tim Pawlenty Quits: Former Governor Drops Out Of Presidential Race Former Minnesota Gov. Tim Pawlenty dropped out of the race for the GOP presidential nomination on Sunday, hours after finishing a disappointing third in the Iowa straw poll. . .
Read more at: Huffington Post