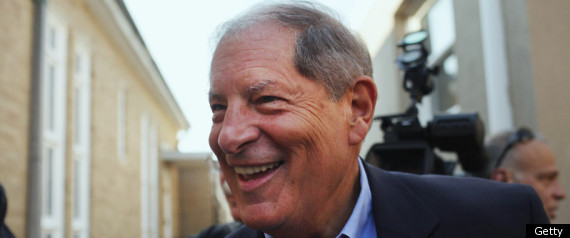 The new Rep. Old White Guy (R-NY). Image from source, Huffington Post.
There were two special elections on Tuesday for the House of Representatives. One was Anthony Weiner's seat in Queens/Brooklyn, New York, and one was Dean Heller's in Nevada. Both available seats trace their origins to scandals of a sexual nature (John Ensign and Anthony Weiner). Both were likely very,
very
low turn-out affairs. Both had some super-duper spending by groups like Karl Rove's American Crossroads on behalf of the Republican candidate.
In both cases, the Republican won. In neither case can it be called a bellwether, in my opinion. Both races were in lonely little special elections with little fanfare. I was struck by AOL/Huffington Post's banner saying "In a stunning upset seen as a rebuke of Obama, a political novice wins the special election to succeed Rep. Weiner."
Really? I'm not stunned. I'm not
thrilled,
but I'm not stunned. Yes, the New York seat was long a Democratic stronghold, but Weiner pulled out his wiener, and the voters had a spaz. The Nevada seat was everything
but
Las Vegas, essentially, long much more red than blue. Maybe this could give the GOP a little bit of buzz? But I wouldn't make too much of it. We are 14 months from the next big election. That's a long time to hang your hat on two odd elections.
[Excerpt]
New York Special Election Results: Republican Bob Turner Beats Democrat David Weprin In 9th DistrictRepublicans have scored an upset victory in a House race that started as a contest to replace Rep. Anthony Weiner after he resigned in a sexting scandal but became a referendum on President Barack Obama's economic policies. . .
Read more at: Huffington Post