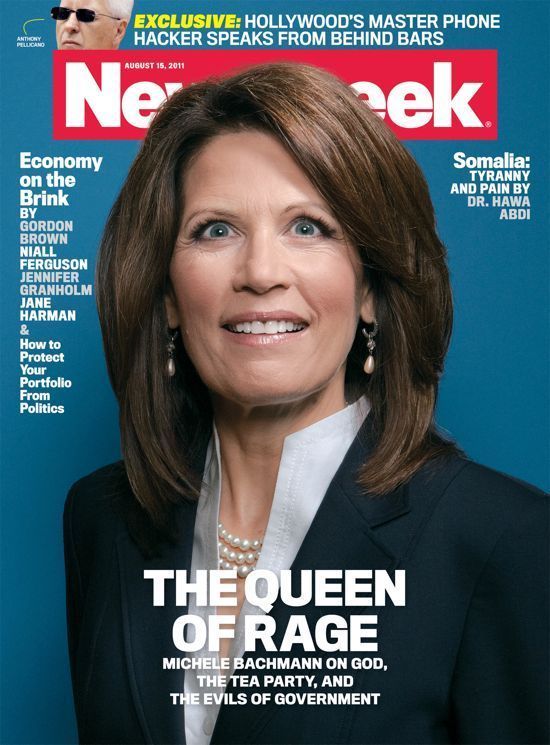 I would have titled it "Batshit."
Image from source, Huffington Post
I'm back from my family trip, and have been fairly well unplugged for most of the time. And if I wasn't, I still had the new baby and the funeral to attend to
plus
a couple of big family shindigs. So, even though the economy seems to have taken a bit of a
tumble,
stagger,
plunge,
cliff dive, that's going to have to wait until tomorrow. For now, we've got conservatives upset because a
photograph
of Michele Bachmann makes her look crazy. Uh, no, tea baggers.
She IS crazy.[Excerpt]Newsweek's Michele Bachmann Cover Raises EyebrowsNewsweek's latest issue features a Michele Bachmann cover that's sure to stir up controversy.The cover shows Bachmann standing against a stark blue background, looking directly into the camera with a wide-eyed expression. The headline advertising the magazine's story reads, "THE QUEEN OF RAGE. . ."
Read more at: Huffington Post