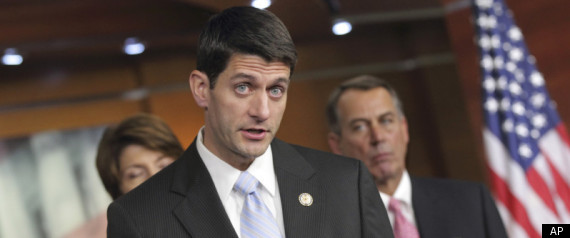 Eddie Munster, Lookin' to get into the race? from HuffPo
Back in March of 2007, I attended an early Democratic forum with the prospective candidates for the 2008 Presidential election, with friend and contributor
Stupid Monkey Planet
. On the stage for that event were Barack Obama, Hillary Clinton, Christopher Dodd, Bill Richardson, Mike Gravel, Dennis Kucinich and John Edwards. Of that batch, Gravel was kind of "our" Ron Paul, and Kucinich, a pure liberal with no chance of getting elected. But otherwise, this was a stage full of capable, intelligent candidates. Though we
certainly
dodged a bullet with Edwards, nobody could have known that yet. It was often said that the Democrats had an wealth of quality candidates to pick from. In fact, when it came caucus time and my Edwards vote didn't count (thank you, guardians of fate), I basically flipped a coin to make my choice between Hillary Clinton and Barack Obama, satisfied with either one of them.
Now, during the run-up to the same election, Republicans weren't quite as happy with their choices. They had a line-up of cartoon characters to rival 1970s Saturday mornings. Only when they finally settled on Grampy McCain, with ironically the biggest cartoon of them all, Sarah Palin, did they seem happy. They are now retroactively
un-
happy with the McCain choice.
But that was then. This time around, we're quite a bit later on the clock than when I attended the forum, and there is no Democratic contest. The Republicans have yet another lineup of cartoon characters, a couple of them repeats. Here and there, a few have declined to run or quit, and a few have entered the fray. Each time, for a couple of days, the new entrant is a star. And then the media goes on a hunt for the next one. If you go visit a couple of right-wing sites, you'll find that
each
GOP contender has their fans and detractors. With the economy the way it is, and the prospects for Congressional support to try to
fix things
remote, it can only be good for President Obama to have the GOP so fragmented and unhappy.
[Excerpt]

Days After Ames 'Clarified' Race, Everyone's Back To Looking For A Savior For The 2012 GOP Field
Most of the media presented the aftermath of the Ames Straw Poll as a newly clarified field of candidates. The 2012 ranks were rid of Tim Palwenty, the bland guy nobody liked who couldn't stand up to Mitt Romney. The field gained a new cartoon political superstar in the form of Rick Perry. Michele Bachmann was anointed anew with frontrunner juice (with a hint of "diva" backlash brewing in the background). And Ron Paul's second place finish was dismissed, despite the obvious influence his long-held politics were having over the race. . .
Read more at: Huffington Post